Individual Addiction Therapy
Northstars Individual Therapy involves meeting with a therapist one-on-one for the purpose of reducing internal hardships and adversities which may occur in the form of problematic behaviors, beliefs, or emotions. We provide each client with a skilled therapist who will work individually with that client for the duration of their program at Northstar IOP.
Northstars individual therapy involves one-on-one attention.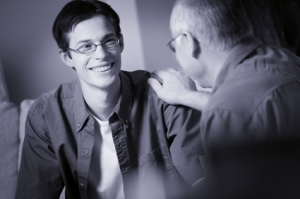 Clients will participate in weekly individual sessions as well as three groups per week. Each client is treated individually with a treatment plan designed with the client to assist in meeting their individual needs and to build obtainable goals.  Some of the methods and therapies we use include Cognitive-Behavioral Therapy, Solution-Focused Therapy, and EMDR.